Holiday complex in giens
On the seafront facing Porquerolles island
Come and discover Giens peninsula (La Presqu'île de Giens), a unique location in the South of France. Your holiday begins in an exceptional setting, overlooking the Mediterranean. It is a seaside, cultural and sporty destination.
The only one of its kind in Hyères, at La Tour Fondue, the  holiday complex La Gabinière boasts an ideal location, located at the extreme south of Giens peninsula, on the seafront, facing Porquerolles island.
Your holiday will unfurl in a magical setting, between blue and green. You will discover the most beautiful beaches the Var Department has to offer, their white sand and transparent waters.
Creeks to discover just a stone's throw from the holiday complex, along the coastal path which offers wonderful hiking opportunities.
A little further on, you will find a small creek, the charming and atypical Port du Niel, where pleasure boats and the traditional "pointu" boats rub shoulders. It is in this unique setting that your holiday dreams will become a reality.
Discover the peninsula
services
On-site
Private box
Each apartment features a private box located behind reception; you can store any equipment there for diving, bikes, beach toys, etc.
Shared bathroom
An area for showering when returning from the beach or leaving the water.
Laundrette
Open all day long: 2, 6kg washing machines, 1 drier. Fee-based service
Parking
Each apartment has one parking place in the underground car park (maximum height: 1.90m)
Should you require it and upon request, an additional parking place can be made available without extra charge in the car park next to the complex
WI-FI
Free Wi-Fi for all apartment guests, ticket provided upon arrival
Nearby
O'Pelican Restaurant – Pizzeria
Open from the end of March to the start of November, 7 days a week: varied menu, takeaway pizza (call the restaurant on +33 (0)4 94 66 94 35). NB: the restaurant is located in campsite La Tour Fondue, which is next to the complex.
O'Pelican Grocery Shop
Open from the end of March to the start of November, 7 days a week): bread, pastries, general groceries. NB: the grocery shop is located in campsite La Tour Fondue, which is next to the complex.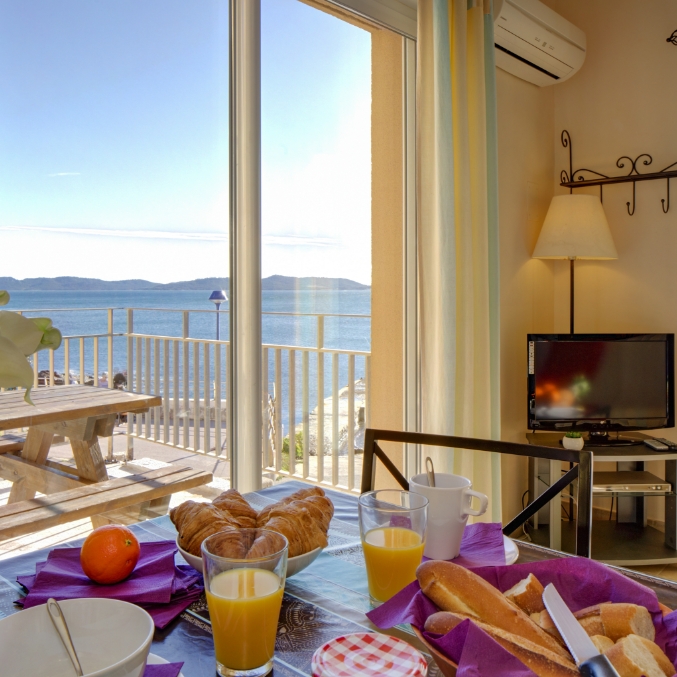 Optimum comfort
Built in 2006, the La Gabinière holiday complex located in Hyères offers you the highest level of comfort with functional apartments, redecorated in 2019 with simplicity and elegance, well-lit and equipped with everything needed for a pelasant stay, to make you feel as comfortable as at home, whether you are travelling with that special someone, with family, or friends. You are sure to be won over!
our apartments
A wide choice of furnished apartments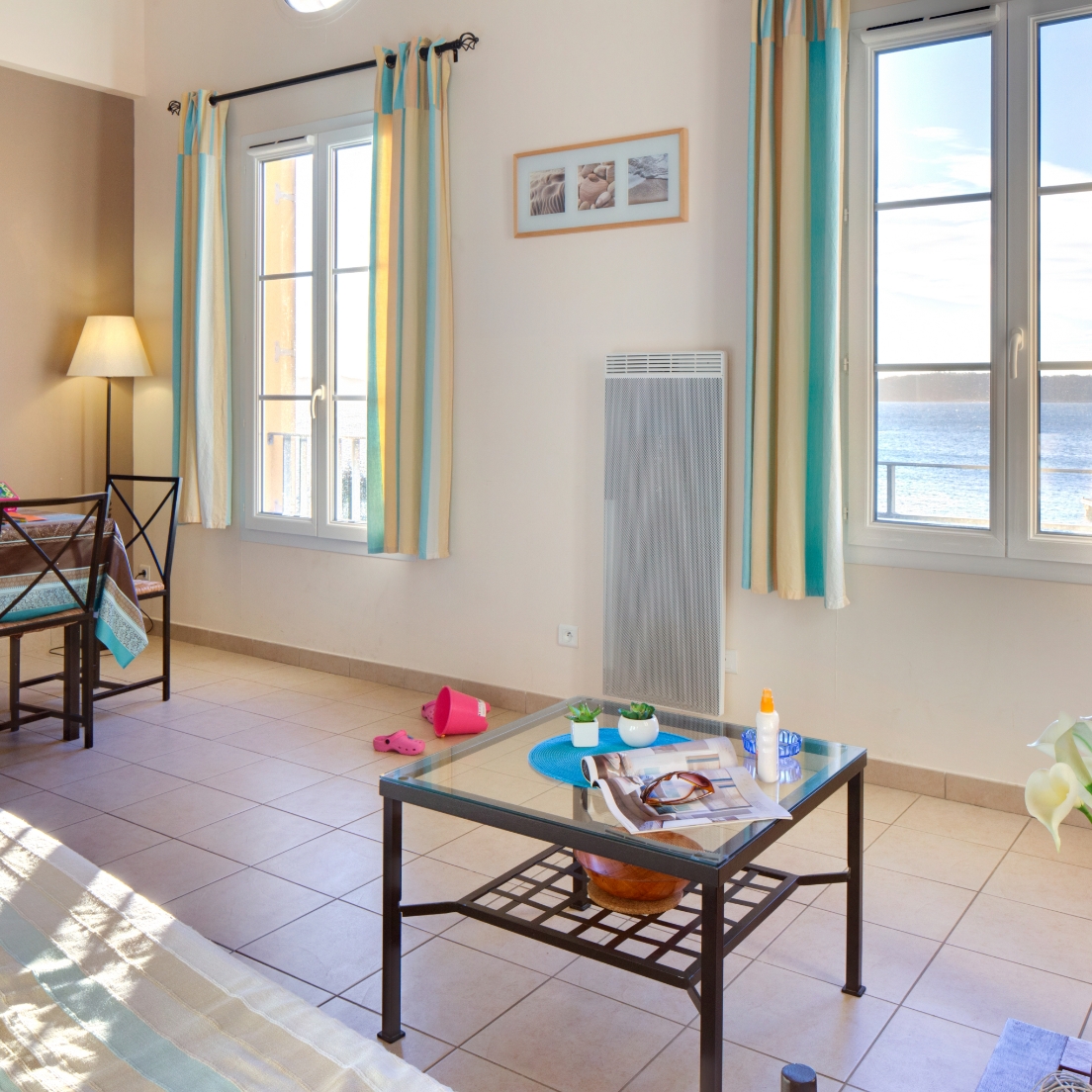 our environmenal efforts
We strive to dispose of waste in the proper way for our environment, in particular by improving waste sorting and reuse;
We strive to control and reduce our water consumption and to treat our waste water in the proper manner;
We strive to control and to reduce our energy consumption and to consider the use of renewable energy sources wherever possible;
We aim to improve the integration of our establishment into the surrounding environment;
We pay particular attention to environmental legislation;
We opt for eco-friendly products offering equal competitivity;
We raise staff and guest awareness about protecting the environment.
Discover the surroundings
A land of contrasts. Golden sandy beaches or rocky coasts (300 kms of coastline), Golden Islands, Saint-Tropez…
Discover
Our proposals for fully equipped rentals, in a perfect seaside setting
Our rental proposals. A perfect setting by the sea, equipped with many tools…
Apartments

Activities
Hiking, scuba diving, snorkeling, water sports…
Activities
Benefits
Services on site or nearby, for optimum comfort.
Residence